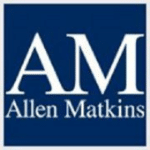 Website allenmatkins LinkedIn Allen Matkins Leck Gamble Mallory & Natsis LLP
Position Summary:
Los Angeles (Downtown)
The Los Angeles office is seeing a joint venture/tax associate with 1-3 years of diversified transactional tax experience. Ideal candidates will have:
– Experience in highly sophisticated real estate joint ventures and partnership tax, and familiarity with complex real estate limited liability company and partnership agreements.
– Excellent writing, interpersonal, and communication skills.
– Candidates should be able to work in a team, but also handle significant individual responsibilities.
– Major law firm experience preferred.
– A high level of academic achievement.
– An LL.M is helpful but not required.
– Admission to the State Bar of California.