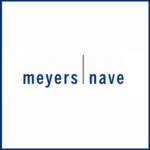 Meyers Nave
Meyers Nave's Land Use Practice Group is at the forefront of the field. We serve as lead transactional and litigation counsel for many of the most innovative and highest profile institutional, civil infrastructure and economic development projects undertaken by public agencies, private enterprise and public-private partnerships throughout California. Our attorneys help clients navigate a myriad of complex and interrelated local, state and federal land use laws and regulations, ranging from CEQA, NEPA and ESA to critical issues regarding general and specific plans, conditional uses and variances, zoning and subdivision, and development agreements and fees. For more information, please see: www.meyersnave.com/practices/land-use.
Position Summary:
Meyers Nave is looking for an ambitious second-to-fourth year associate for our fast-moving, in-demand Land Use Practice Group. Candidates should look forward to – and, in fact, thrive on – the challenge of wrestling with cutting-edge legal issues, appearing in court and taking depositions. Candidates must have substantive land use/environmental litigation experience, and transactional experience is a benefit. Prior experience with CEQA and NEPA as an attorney is preferred but not required. This position is open to our Oakland, Los Angeles and San Diego offices. Candidates should demonstrate strong work ethic and dedication to the practice of law as well as outstanding writing abilities.
How to Apply:
Interested candidates should go to www.meyersnave.com/about/careers/ and follow the link to apply. Please submit a cover letter, resume, transcript and two substantive litigation writing samples of which you are the principal author.