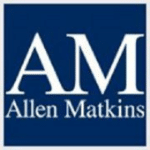 Website allenmatkins LinkedIn Allen Matkins
At Allen Matkins, we help clients capitalize on opportunity.
Whether this opportunity comes from overcoming challenges or seeing and taking advantage of new technologies, business models, or global markets, we partner with clients to accomplish goals and drive success.
We are a premier California-based law firm specializing in real estate, litigation, labor, tax, and business law, with more than 200 attorneys in four major metropolitan areas of California: Los Angeles, Orange County, San Francisco and San Diego. From our base in California, we also serve the needs of our clients, whose interests are national and increasingly global.
For more than 40 years, we've worked with clients drawn to us by our reputation for creative solutions, pragmatism, exemplary quality, and approachability, and our unparalleled network of contacts and connections in business and government.
If we had to pride ourselves on just one thing, it would be our relationships with our clients who've entrusted us with their security, their livelihoods, and their aspirations. We look to honor them in everything we do.
Position Summary:
The Orange County office is seeking a mid-level associate to join our nationally recognized Environmental and Natural Resources Group (ENRG). The ideal candidate will have 4 – 6 years of experience in environmental regulatory and transactional counseling. Environmental or closely-related business litigation experience is helpful. Candidates should have a strong academic record from a nationally-respected law school, as well as relevant prior law firm or government experience. We seek candidates with strong verbal and written communications skills and a commitment to excellence. The ENRG is a very collaborative group whose members work across all of our five California offices. We seek to expand with talented lawyers who are eager to tackle the challenges associated with a top-tier environmental practice. Admission to the State Bar of California is required.